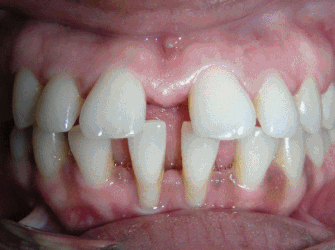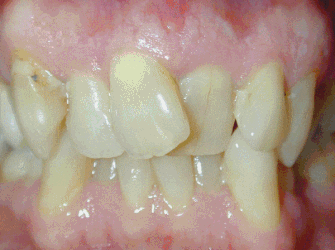 A Real & Clear Advantage
Both animations above are created from images of our patients teeth, taken at different stages. The difference from beginning to end of the orthodontic process is remarkable.
Whilst a little graphic, the animations show what can be achieved in a way that an outward smile could not. As important as that is, there are additional reasons for dedicated orthodontic care.
Improved functionality from straight teeth helps with diet, digestion and sometimes speech. Oral hygiene becomes easier and more effective, future dental treatment is reduced and simpler to carry out.
Well aligned teeth are less subject to stress, or damage, as are the tissues they sit in, contributing to wider health. The boost in confidence orthodontics often brings can have the same result.
A Personal Journey
The animations are useful in seeing a process but changes you require to achieve all the points above will be unique. Our teeth are as individual as we are, so your treatment should be.
This is where modern orthodontics performs so well, with planning based on digital imaging and braces made just for you.
The skill of your orthodontist matters a great deal, yet first rate facilities and materials also count. Once in a lifetime treatment should benefit from the latest advances, for value and outcome.
Our Harley Street clinic is there to ensure all aspects are available to you, on a journey to better health and a fine smile. If you would like to discuss your personal requirements, please get in touch at any time.
Don't be too concerned about the amount of correction your teeth require, an orthodontist can still help, as in a few more examples below: